Sales Manager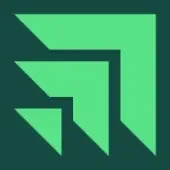 Amplify
Sales & Business Development
Houston, TX, USA
Posted on Tuesday, August 1, 2023
Sales Manager
Full Time | This is a Remote Opportunity
Amplify helps people build wealth through life insurance. We are the first direct-to-consumer platform that offers life insurance investment products where customers can invest tax-free through their life insurance and access it for anything they wish. We are trailblazing the life insurance industry, helping families protect what matters most to them.
At Amplify, our mission is to add value into our customer's lives while they are still alive and well. That goal starts with building a strong and collaborative Amplify team. We strive to cultivate an environment that takes care of people, so those people can take better care of our customers. We want our team members to be here for the long haul and that's why our job is to ensure a culture of transparency, inclusiveness, support, ownership, growth and learning opportunities.
As a Sales Manager, you will be responsible for providing our licensed life insurance agents, referred to as Amplify Advisors (AA's), with individualized guidance, support and mentorship with the aim of improving their sales performance and achieving their goals. The Sales Manager will report directly to the Sales Director.
Job Responsibilities
Assess the Amplify Advisor performance by analyzing sales metrics, activity levels, and client interactions. Identify strengths, weaknesses, and areas for improvement.

Report Sales team performance to Sales Director, and provide a steady flow of feedback on each member of sales team

Participate in recurring Sales Leadership calls to identify areas of opportunity, develop thoughtful action plans to effect the greatest lift to organizational production

Conduct one-on-one coaching sessions with Amplify Advisor to provide personalized feedback, guidance, and support. Help set individual sales goals that align with organizational goals and develop action plans to achieve those goals.

Identify areas where Amplify Advisor may need improvement in their sales techniques, communication skills, objection handling, or closing strategies. Provide targeted coaching to enhance these skills and help AA become more effective in their sales interactions

Deepen Amplify Advisor's understanding of life insurance products, policies, and associated services. Ensure they are well-versed in the features, benefits, and value propositions of different policy offerings, enabling them to effectively communicate these aspects to prospective clients.

Inspire and motivate Amplify Advisor to reach their full potential. Help them stay focused, maintain high levels of motivation, and hold them accountable for their sales activities and results.

Train Amplify Advisor on effective objection handling techniques and negotiation strategies. Provide guidance on how to overcome common objections and objections specific to the life insurance industry.

Collaborate with sales managers, training departments, and other stakeholders to align coaching initiatives with organizational goals and strategies. Communicate regularly with AA and provide progress updates, support, and guidance.
Requirements
3+ years of experience in related field, preferably inside sales experience

Solid experience in sales is essential for a Sales

Manager

. This experience helps

Managers

understand the sales process, challenges, and dynamics faced by Sales Agents. Having firsthand experience allows

managers

to relate to the trainees and provide practical insights and guidance.

Strong training and coaching skills are critical for a Sales

Manager

, especially in a remote atmosphere. You should have a solid understanding of instructional design, adult learning principles, and training methodologies. Experience in designing and delivering effective sales training programs, workshops, and coaching sessions is highly valuable.

Proficient in sales techniques, strategies and methodologies is crucial. Sales

Manager

should be familiar with various sales approaches, such as consultative selling, relationship building, objection handling, and closing techniques. They should be able to train the sales team on these techniques and help them apply them effectively.

Excellent communication skills, both verbal and written are essential for a Sales

Manager

.

Manager

s need to effectively deliver information, explain concepts, and engage trainees. Clear and concise communication helps

Managers

convey complex ideas in a way that is easy to understand by the sales team

Sales

Managers

often serve as leaders and motivators for the sales team. They should inspire and motivate sales representatives to improve their skills, achieve targets, and strive for continuous growth. Strong leadership qualities, including the ability to influence, inspire, and guide others are incredibly valuable in this role.
About Us
Founded in 2019 by life insurance industry veterans, Amplify has been changing the way we approach life insurance to build wealth ever since. Previously, life insurance policies were used by the wealthiest 1%. Now, with our innovative software and expert life insurance agents, Amplify is providing access to everyone.
Emerging from the manual and agent-driven traditional industry, Amplify offers an intelligent customer journey with frictionless policy customization, pre-underwriting, and in-force policy management in a streamlined digital customer journey. Amplify is the first digital platform tackling the $70B permanent life insurance industry with a vision to launch a life insurance product that bridges health and financial wealth.
Amplify is an equal opportunity employer. We value a diverse workforce and an inclusive culture. Amplify encourages applications from all qualified individuals without regard to race, color, religion, gender, sexual orientation, age, national origin, marital status, citizenship, disability, or veteran status.