MLOps Engineer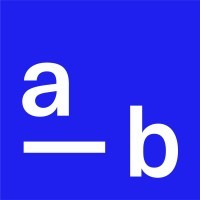 At-Bay
Tel Aviv-Yafo, Israel
Posted on Sunday, April 23, 2023
About At-Bay
At-Bay combines world-class technology with industry-leading insurance to help clients meet risk head-on. Partnering with brokers and business owners alike, we provide modern insurance products and active risk monitoring services for companies of every size and in every industry. Our team boasts many backgrounds and skills, from analysts and developers to designers and underwriters, and everything in between — all working together to redefine what it means to be an insurance company.
We're proud to be a diverse company and to have expertise from multiple industries driving our culture. At-Bay is expanding rapidly, and as we grow, we're prioritizing inclusive hiring practices and supportive team environments. We're committed to building a company culture where people of all identities and backgrounds are empowered to thrive, develop their career, and bring their full self to work.
At-Bay is a globally distributed company with hubs in Atlanta, New York City, San Francisco, and Tel Aviv. To date, we have raised $292 million in funding from Acrew Capital, Glilot Capital, Icon Ventures, ION Crossover Partners, Khosla Ventures, Lightspeed Venture Partners, M12, entrepreneur Shlomo Kramer, and Qumra Capital.
Responsibilities
Create, manage and monitor data infrastructures and tools, including collecting, storing, processing and analyzing our data and data systems.

Gather and process raw data at scale. Process unstructured data into a form suitable for analysis.

Design and develop ML applications, infra and manage their lifecycle

Work closely with the engineering team to integrate your work into our production systems.
Qualifications
4+ years of experience in SWE, of them 2+ years of experience as MLOps or MLE.

Rich programming experience in

Python

, and relevant frameworks (PyTorch, Huggingface, AWS etc.)

Experience in integrating MLOps tools into existing solutions (experiment trackers, data versioning and devops concepts such as CI/CD/CT)

Bachelor's Degree or higher in Computer Science or other STEM field.

Vast knowledge in Data Science - specifically - deploying and maintaining models.

Knowledge of data cleaning, wrangling, visualization and reporting, with an understanding of the best, most efficient use of associated tools and applications to complete these tasks.

Experience in data mining, machine learning and natural language processing.

Experience with processing large amounts of structured and unstructured data, including integrating data from multiple sources.

Experience with implementing services and tools that track the ML lifecycle, and optimize ML workloads.
Additional skills:
Driven and result oriented

A solid track record of data management showing execution capability and attention to detail.

A willingness to learn new programming languages and technologies as required by the role.
Location: Tel Aviv, Israel
What you'll get
A competitive salary, and equity in a super fast growing company, taking over commercial insurance

A strong emphasis on work-life balance

Beautiful offices in the heart of Tel Aviv, near the train station and main bus stops

Passionate, smart, and fun people to work with

You will never lack a challenge, we are a unique blend of a fast growing tech startup, an international firm, and an insurance company
Learn more at at-bay.com