Senior Actuarial Analyst, Pricing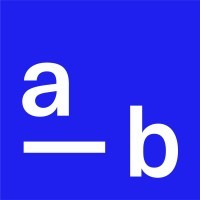 At-Bay
IT
San Francisco, CA, USA
Posted on Friday, May 19, 2023
DRIVE PROFITABLE GROWTH FOR THE BUSINESS
Why you should join our Actuarial Pricing team:
As an Senior Actuarial Analyst on the Pricing team, you will be working under the risk function with talented team members in modeling, risk analytics, decision engine, insurance and tech product. The Pricing team has helped At-Bay launch new products, secure reinsurance capacity, quantify and manage risk related KPIs and adjust pricing to drive profitable growth.
You'll join a growing team of actuaries and actuarial analysts of diverse backgrounds and report to our Senior Actuarial Pricing Manager (Eric Murphy). You'll be surrounded by a team that loves what they do, leverages technology to improve efficiency & minimize duplicative work, and recognizes the enormous responsibility that they have – to support key business decisions with data backed insights and a deep understanding of insurance risk.
Role overview:
Your work will directly contribute to At-Bay's risk assessment framework that helps with data-driven decisions involving millions of dollars of exposure. This is a multidisciplinary role that includes developing deep cyber and tech knowledge, business acumen, research, and analytical skills. This is also a hands-on operational role where you'll see in house submission, quotes and binds and understand how each risk decision will impact on the business.
You will manage the overall program profitability, improve pricing accuracy, and work cross-functionally with Insurance & Tech Product, Underwriting, Claims, and Decision Engine teams on the implementation of those products. You will be responsible for leading and supporting a wide variety of pricing and underwriting related initiatives, quantifying the impacts and implications of those initiatives on the business and identifying ways to the overall economics of the business.
How you'll make an impact:
By 3 months…
You'll understand At-Bay's internal data structure and develop key relationships across the business

You'll have reviewed the existing Cyber and Tech E&O product structures, related tools, and related data sources to track and analyze product performance

You'll have completed a quarterly rate indication and presented your recommendation to key stakeholders

You'll identify areas of improvement in our systems and processes
By 6 months...
You'll have developed a proposal to modify the Cyber rate plan and have evaluated the proposal will have on the business

You'll have improved the depth and efficiency of the existing rate indication process via automation and/or innovation

You'll have analyzed customer acquisition and retention data to improve At-Bay's ability to understand the economics of the business

You'll help coach team members and key stakeholders to understand actuarial analytics, Cyber pricing and risk, and how it differs from traditional pricing and other lines of business
What you've accomplished already:
Monitor and maintain the overall profitability of products

Conduct analysis of existing product segmentation and overall rate level to ensure rate adequacy, avoid adverse selection, and drive profitable growth

Develop solutions to various business problems and engage with key stakeholders across the organization
Pay transparency paragraph: Our estimated base pay range for this role is $110,000 - $140,000 per year. Base salary is determined by a variety of factors including but not limited to market data, location, internal equitability, domain knowledge, experiences and skills. In general, if the position sparks your interest we encourage you to apply - our team prioritizes talent.