Instructional Designer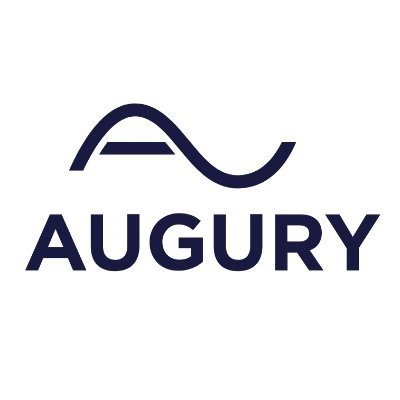 Augury
Design
Remote
Posted on Wednesday, August 9, 2023
About The Position
As an Instructional Designer, you'll be part of a strong and empowered building the new Augury Academy. You will be responsible for designing and developing engaging and effective learning materials for our customers, partners, employees, and future Augurians. You will drive the delivery of learning materials based on organizational priorities by collaborating with Subject Matter Experts (SMEs) to determine learning objectives, develop content, and evaluate the effectiveness of learning experiences.
Existing Augury Academy content is the most visited area on the Augury community site. Customers are clamoring for additional content. There is a huge opportunity to make a significant impact on the business and our ecosystem in this role.
A Day In Your Life
Design and produce effective and time-frugal training material and content such as online/e-learning modules, instructor-led training (to be used by varying levels of experience in facilitation), job aids, online tutorials, and multimedia content.
Evaluate the business impact of learning programs using learning and performance metrics.
Own the program's full lifecycle to create, evaluate, and update content as needed to ensure integrity of material. Ensure a high bar for content accuracy, usability, and presentation (e.g., proper grammar, adhering to brand guidelines).
Develop and maintain valued relationships with key stakeholders and employee Subject Matter Experts (SMEs). Ability to collaborate cross-functionally is critical.
Customers and partners are clamoring for additional training content. The ability to execute, meet timelines, and move quickly is imperative.
What You Bring
7+ years designing and developing learning content for asynchronous and synchronous events. Masters Degree in instructional design or related field (preferred)
Extensive experience designing and developing learning programs in various modalities (mobile learning, e-learning, video, gamification, podcasts, virtual learning, live simulation, and live classroom).
Experience designing and developing in Articulate 360 (required), Vyond, Adobe Captivate, etc. (preferred, but not required)
Strong communication (both oral and written) skills and thorough attention to detail.
Proven ability to work cross-functionally and build strong relationships.
Demonstrated capabilities to deliver projects on time and with urgency.
We offer several perks that include flexible PTO, medical/dental/vision insurance, 401(k) match, stock options, paid parental leave, WFH and phone stipend, and 4-day work week, every other week.
The pay range for this position in Colorado is $105,000 to 130,000, California is $110,000 to $130,000 and New York City is $115,000 to $140,000. This is the lowest to highest salary we in good faith believe we would pay for this role at the time of this posting. The pay offered may vary depending on several factors including, but not limited to, relevant education, qualifications, certifications, and experience.
Augury is a people-first organization. We believe in fostering an inclusive environment in which employees feel encouraged to share their unique perspectives, leverage their strengths, and act authentically. We know that diverse teams are strong teams, and we welcome those from all backgrounds and varying experiences. We are committed to providing employees with a work environment free of discrimination and harassment. We believe that diversity is more than just good intentions, and we are committed to creating an inclusive environment for all employees.
Augury is a proud equal opportunity employer, we strive to create a work environment in which everyone, all applicants, employees, customers, guests, and vendors feel safe and comfortable. We commit to maintain a workplace that is free of any type of harassment and does not tolerate anyone intimidating, humiliating, or hurting others. We prohibit willful discrimination based on age, gender, ethnicity, race, color, religion, political opinions, sexual orientation, sexual identity or expression, military or veteran status, disability or any other characteristic protected by law.