Underwriting Analyst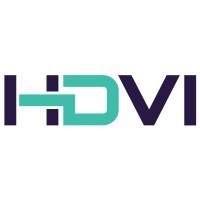 HDVI
IT
Anderson, SC, USA · Greenville, SC, USA · Spartanburg, SC, USA
Posted on Tuesday, November 9, 2021
What we do
High Definition Vehicle Insurance (HDVI): Technology meets Insurance. HDVI brings telematics, software and data together with commercial trucking insurance, taking transportation insurance and fleet risk management to the next level. Our platform arms fleets with an end-to-end solution that empowers them to save money, mitigate risk, and increase operational efficiencies. Our customers are small to midsize truck fleet operators who benefit from dynamic and transparent pricing – automatically reducing their premiums for safer driving. Leveraging a best-in-class partner ecosystem, HDVI combines magnitude and stability with innovation to revolutionize the commercial trucking insurance space.
Why work here
HDVI is building the industry defining commercial auto insurance company for the next 100 years. The $50 billion commercial auto industry hasn't seen real innovation for decades and is broken in a number of ways, creating a significant opportunity for HDVI. HDVI is co-founded by a former Esurance co-founder, and has a senior management team with experience building innovative insurance and logistics companies from zero to $1B+ enterprises, and deep expertise in trucking insurance. HDVI is well-funded by leading logistics and mobility-focused venture capital firms and strategic investors including Munich Re, Daimler Trucks and Qualcomm. The HDVI Team is values-driven, data-driven, ambitious, and collaboratively minded with a diverse background of experiences and skills in the insurance and logistics industries. We like challenges and building solutions that improve the quality of life for our customers. We offer generous benefits, including employee stock options, health, dental, vision, 401k, flexible work environment, and unlimited PTO.
About the Role
As an Underwriting Analyst, you will work closely with HDVI's Fleet Underwriters and Head of Underwriting. You will have an essential role in revenue generation for the company, aiding with analysis of driving behavior, past and forecasted losses, FMCSA and telematics data, trade routes, and more. You will have the opportunity to improve processes that support the department with policy administration, motor carrier filings, submission clearance, and billing. The Underwriting Analyst position at HDVI will be exposed to and gain experience with innovative underwriting information and analysis, while working in a very well-supported environment, surrounded by innovative and experienced industry leaders.
What You'll Do
Support underwriters with risk analysis and data entry
Issue invoices and process receipts
Process broker statements
Communicate with agencies regarding billing expectations
Ensure timely premium collection
Interface with agency partners to ensure a superb customer experience
Manage a submission clearance process
Quote information entry
Issue policies
Process motor carrier filings
Process endorsements
Process monthly self-audit reports
What You Have
Insurance experience or education required
Excellent written and verbal communication skills
Outstanding customer service skills
Proficiency in Microsoft Office Suite
Preferred Skills
CISR designation
Proficiency in Google Suite
Proficiency in Adobe Acrobat
Advanced Excel skills
Salary Range: $50,000 - $55,000
If you are interested in this position, please contact our Senior People Operations Specialist, Morgan Harrison. You can reach him at Morgan@hdvi.com.